Gallivanter
Zalucky Contemporary

January 28th - February 25th, 2023

Gallivanter embodies a temperament of misbehavior and disobedience in the pursuit of thrills, leisure and excitement. From nighttime activities (dancing, joyrides and secret rendezvous) to the mythologic creatures that move about the darkness (banshees, werewolves, arachnids), Ocampo composes scenes that allude to living recklessly, wickedly, and with abandon.

Since the act of 'gallivanting' mostly occurs under the cloak of darkness - here, night and it's shadowy visage become the backdrop to these atemporal tableaus. Gallivanter draws parallels between anxiety, affection, anger, and adrenaline: Sensations that are entangled throughout moments of defiant bliss in bad influence, scorching through the night, wishing to never return home again.


These Stadium Lights
Acryla gouache on panel
14" x 11"
2023
Nitrous
Acryla gouache on panel
11" x 14"
2023
Nosferatu Beach Party
Acryla gouache on panel
11" x 14"
2023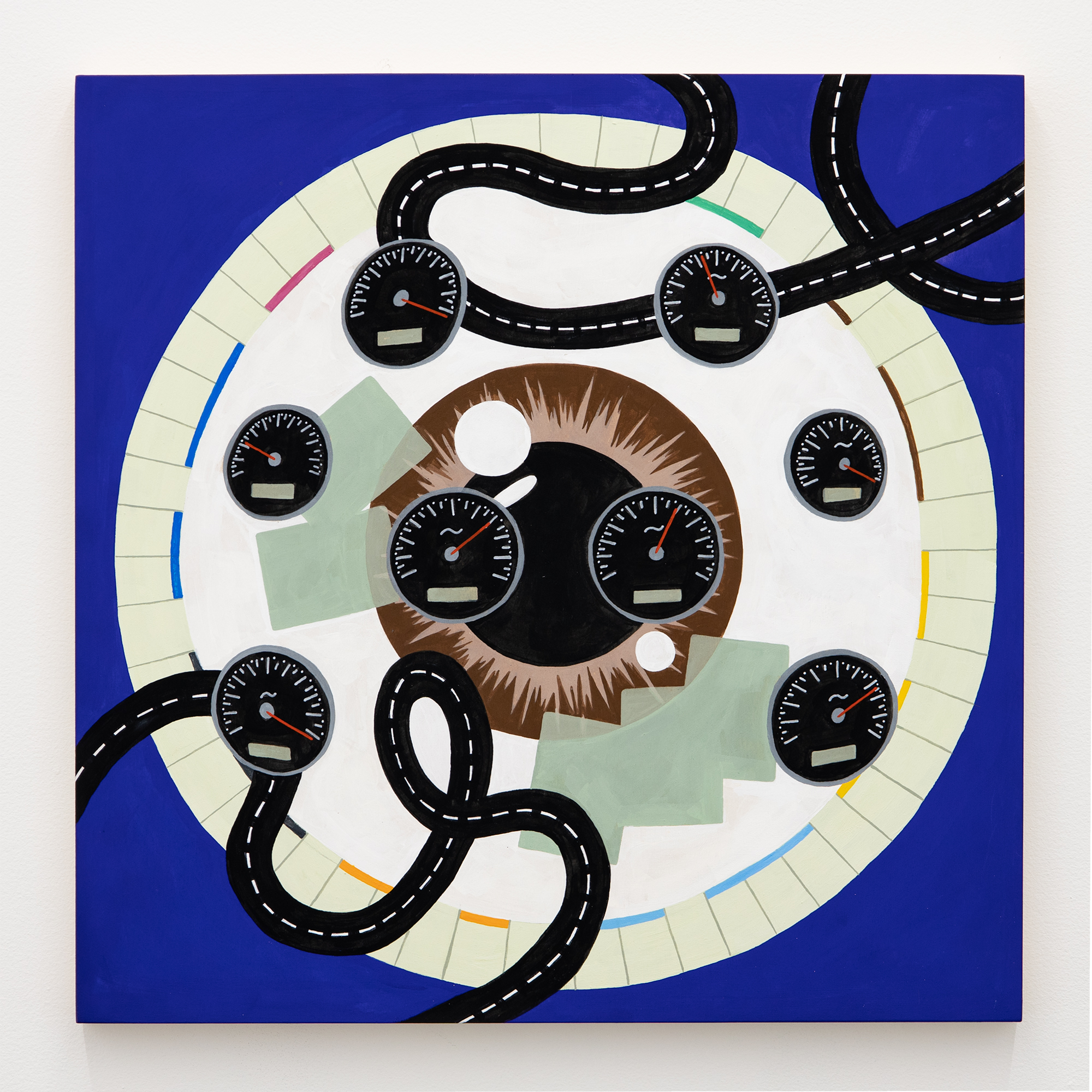 Eight Eyes / Tunnel Vision
Acryla gouache on panel
24" x 24"
2023
Green Banshee
Acryla gouache on panel
14" x 11"
2022
Hands are full
Acryla gouache on panel
12" x 12"
2022
Two-wheel Drive
Acryla gouache on panel
24" x 18"
3" x 4"
2023
Lesson & Lessen
Acryla gouache on panel
Dimensions Variable
2022
Squeal
Acryla gouache on panel
Dimensions Variable
2022
Omega Omega Omega
Acryla gouache on panel
Dimensions Variable
2022
Thrive
Acryla gouache on panel
Dimensions Variable
2022
Rings on my fingers, blood on my knuckles
Acryla gouache on panel
14" x 11"
2022
The villainy you teach me
Acryla gouache on panel
14" x 11"
2022